Innocents - The Dreamers : les photos du tournage.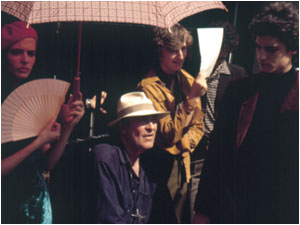 De gauche à droite: Eva Green , le réalisateur Bernardo Bertolucci et Louis Garrel sur le plateau de
THE DREAMERS. Credit Photo: Severine Brigeot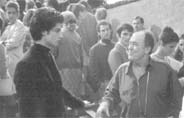 Louis et Bernardo Bertolucci sur le tournage du film THE DREAMERS, juillet 2002.
(DR)
Les photos ci-dessous sont issues du Making Of du film disponible sur le futur DVD,
réalisé par Andrea Carnevali pour la

.
Merci à Andrea. These pictures have been taken by Giovanna Di Lello.